A Love Story From Chile by Lars Zeekaf
---

In Pichilemu, Chile, I'm a Dutch man, a Hollander, spending his January away from the bitter cold and into Chile's gorgeous summer.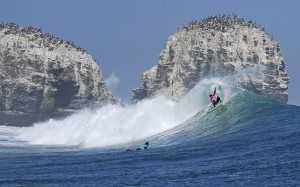 I left working in Argentina, learning bits and pieces of Spanish along the way. World-class waves as my backyard. Surfing is my life's passion, and with this job, I could surf daily on perfect waves. Did I tell you I've always wanted to learn to surf? Now I could. No experience with working in hostels, but that didn't bother me. 

I viewed it as a challenge. In my youth, I had a great job and a lot of fun back home. I partied a lot with my friends. And we took vacations in Europe together. But something had changed in me, I guess. I wanted something more adventurous.
After meeting new friends in the hostel, they invited me to a party with them. So, I went. Let me just go ahead and say it. I have a weakness for girls with long dark hair and eyes. "That big guy isn't your boyfriend?" I said to a pretty girl, after I downed a few drinks. I am always more courageous after those few drinks. Spanish is not my first language, mind you.

I thought I sounded like a fool. Though I'm Dutch and can speak excellent English, I knew she wouldn't care. I'm in her country and I fumble with her language? I was a fool indeed. Let me tell you. I didn't care if I sounded like a fool or not. She had this glow about her. She was happy. And I don't see "happy" that much these days.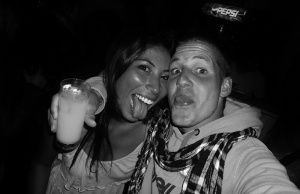 At first sight, she was like a dream between Pocahontas and every Italian or Black Sea maiden every man wished he could meet. And that's my type. Beautiful women are everywhere. But her radiance drew me in. Like a tractor beam. So when she walked by me, with that big guy I thought was her boyfriend, I gently took her wrist in my hand.

She smiled at me, even chuckled, and waved at her friend, letting him know she was safe. He nodded and disappeared into the crowd. "That big guy isn't your boyfriend?"
"Nnno," she said in her Spanish accent.
"What's your name? You're on vacation here?" I asked her.
"Marlielle." (Mariel, but she spoke with that accent. It drove me crazy.) I loved that name. It became my favorite name in the whole wide world. She was from Santiago, a four hour drive from Pichilemu. Enjoying her vacation at the beach. We danced for a while and didn't say much more.

Because we enjoyed each other's company and that spark between us. It didn't require talking. Just having fun! When the lights came on and closed the club, she and I went for a walk. The quiet night. The cool air.
Her drunk friends waited outside the club, but she swore I'd take care of her. We sat on the edge of the boulevard, facing the beach. She was studying to become a nurse. When Chile's best wave rolled in, chasing us from the sand, I walked her back to the club, and we vowed to meet again at 2pm at the spot we both loved. Punta de Lobos.

That's the surf and beach to be. We hugged goodnight. She left with her friends, but turned and gave me one last smile and hug that gave me the shizzles. I skipped back to my hostel around the corner.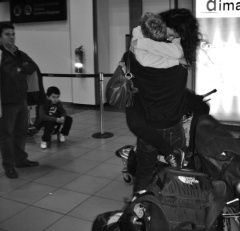 The next day, we met and exchanged a long hug. I can still smell the perfume in her hair and on her shoulders. Her long, black raven hair, laid on one shoulder, in waves, because she hadn't brushed it after her morning shower. The sun bronzed her sugar brown skin. Her almond eyes, like a doe. I thought I would die at just the sight of her. "I'm sorry if my Spanish is bad," I said. "I'm still learning."
"Do you speak English?" she asked, with perfect pronunciation. My jaw dropped. Well, after that, we were inseparable. We spent every waking moment together for the next four weeks. She would even come to my work and help out. One evening, I invited Mariel to the hostel to cook for her. A simple pasta, but the atmosphere is what made it special.
A 360 degree view over the beach from inside the hostel, just the two of us, some candle light and music, and at the end of the night, I walked her outside, cupped her face with my hands and we shared our first kiss.
The next night, her mother invited me into their rented apartment for the most amazing dinners. I had days drowning in work, so all the dinners were greatly appreciated. Typical Chilean plates and the famous empanadas are all dishes I can still taste. Every evening, we watched the sunset together. And we decided not to spend the night together.

We did not want to rush anything, since all felt special. Different. But after a little more than three weeks, feeling at peace together, we shared our first night. We felt we had known each other for years.
When the summer finished and Mariel was set to return home, I promised to visit her in Santiago as soon as I could get time off. When the time came for me to leave Chile, we both cried, because we were afraid we wouldn't see each other again. And Mariel was afraid I wouldn't be faithful to her. When we parted ways, she handed me a book she hand-crafted, filled with photos and writings retelling our time together. I never felt such overwhelming emotions in my life. 

As time passed, we messaged each other daily. For the first few months, somehow, the trust deepened and our love grew. But at the turn of sixmonths, she asked that we back off because our time apart was draining her. We still dropped each other a note every now and then. While Mariel returned to college, I moved to live and work in Spain.
And after out 13th month apart, I surprised her with a visit to Chile.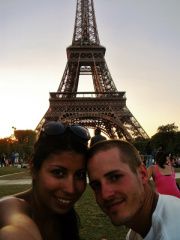 I was super nervous when I walked through customs scanning every glass window where people stood to greet loved ones. My heart was pounding and my hands were sweating. When the doors slid open and I walked through the arrival hall, I saw this gorgeous brunette sprinting and darting between people, and leapt into my arms. Then, she hid her face in her hands and burst into tears. It seemed as if we had just been apart a week.

And so there we were, in love, so happy together, like best friends, together again, at last. And so, in the month I stayed with her, our love and dedication was sealed. Weeks later, I flew Mariel to Holland to meet my family. To have the girl you love, next to you, to be able to introduce her to the world you grew up in, your home, the experience was like none other. And then, I took her to Paris.

Seeing Paris had been a dream of Mariel's since she was a child. And it became our dream to be together in that "city of love." And to travel together for the first time. We parted ways again, and after 5 months, she finished school, and we met together in the Caribbean and spent 2 months surfing and dancing, diving and living our life together on our beloved beaches. After that, I moved to Santiago to be with her. And we've been together ever since.

Mariel will graduate in December 2013. And I currently work in a lovely Irish pub and restaurant. We're saving our money for a trip to Australia. And so, whenever we can, we take the bus down to the beach and we surf. And we watch the sunset just like we did in Pichilemu, where we first met. To meet a woman from the other side of the world. And to love her…Isn't life amazing?
Read another popular post: Don't Ever Apologize For Loving Someone – Not Ever!

---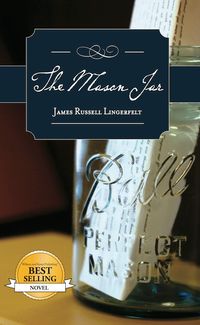 Did you like this article? Make sure to check out The Mason Jar, a coming of age love story from the male perspective by James Russell Lingerfelt. The novel helps readers find healing after severed relationships.

The Mason Jar movie is scheduled for pre-production in 2015 and will be directed in the same dramatic and romantic tones as The Notebook (2004) and Pride & Prejudice (2005). Follow him on Facebook, Pinterest, YouTube, Google+  or Twitter or subscribe to his email list for updates.