"If I Stay" Movie Review: A Film With A Great Message by James Russell Lingerfelt. This article appeared in The Huffington Post.
- - -

Warning! Spoilers!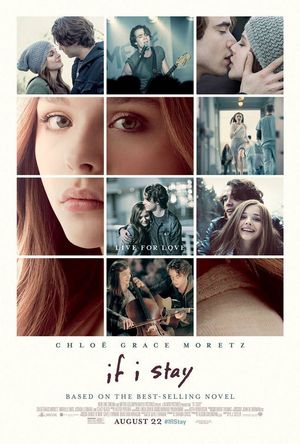 If I Stay is an epic that asks us to focus on the loves we have in our lives and the importance of pursuing our dreams and passions. 

Mia (Chloe Grace Moretz), a levelheaded high school senior, lives in Portland with her former rock-star, guitar and drums pounding parents, who now live as a schoolteacher and stay-at-home-mom. Even Mia's little brother sits at the kitchen table and drums the tabletop with spoons. They are a family of musicians.

But Mia doesn't fit the family mold. She's embraced the cello, listens to Beethoven instead of Alice in Chains, has auditioned for school at Julliard in New York, and is now awaiting the school's response. Aside from her college and career choices, she struggles in spending time with her boyfriend Adam (Jamie Blackley), since he's touring as a lead guitarist/vocalist for his rising rock band. 

Mia and her family get along well because of a common theme lived and taught by her parents: self-sacrifice. "Our lives are lived not just for ourselves but also for others," her dad says. "We sacrifice for those we love." Mia's kid brother remarks, "Life isn't fair." And her mom adds, "Life is this big, gigantic, stinky mess, and that's the beauty of it, too. No matter what you choose, you lose something."

During a snowy day in Oregon, as Mia and her family drive down the winding icy roads, a fatal car accident leaves Mia as the only survivor. While in a coma, she explores life via an out-of-body experience, listening to the conversations of her loved ones in the ICU waiting room. 

To convey it's Mia's choice whether she lives or dies, Mia avoids a light portal inviting her to eternity. Also, a nurse whispers into Mia's ear, "You control this whole thing. If you live, if you die, it's all up to you. Whatever fight you got in you, you gottapull it out now." 

Mia's grandparents, her best friend Kim, and Adam, all fight to visit Mia in ICU, but few are given access. If Mia chooses to live, she still has loving relationships in her life and a wonderful goal to pursue: studying and performing as a cellist at Julliard.

But she will live this life without the people she loves most: her parents and brother. 

For those of us who have lost someone very dear to us, we know what that journey's like. Here, a seventeen-year-old girl has lost both her parents and her only sibling (whom she helped raise). 

And here we are approached with the universal question we all will face at some point in our lives: Given these horrific changes in my life I didn't foresee, nor realize the level of pain I would be made to bear, would it be better for me to pass on to the next life or press on in this one?

This provides an excellent subject for families and friends to discuss after viewing the film. What makes your life worth living? It's loving relationships and the pursuit of goals and dreams…. good, but how does that look for each of us? (Victor Frankl explores these issues in his book Man's Search for Meaning – a great read.)

In the last act, Adam is allowed to visit her and he pulls out a letter from Julliard, which he stole from her home, and he pledges his love to her. When Mia immediately awakens after Adam's words, we might assume young love made her want to live. "Her life was saved by her cute guitar playing heartthrob" and then we roll our eyes.

But that's not the message of the film. 

Mia's choosing to live is due to her revisiting the best memories from her life, encountering the relationships still alive and afire, and being reminded that a future awaits her at Julliard. Mia, in the end, decides life is still worth living. And she's right.

Just before Adam's letter, Mia revisits the "happiest day of her life." A year prior, on an autumn day, her parents threw a BBQ and everyone invited their friends. After food, games, and photos, they spent the rest of the night playing music around a fire. 

Everyone opened their guitars, so Mia dipped out… until her dad brought Mia the cello and asked her to play. Mia hesitated but joined in with her cello, the music blended well, and created a harmony none of the musicians expected. Mia nor anyone else stole the show.

They all contributed, creating music… together.

You are loved, you are beautiful as you are, you have something to contribute to the world though it doesn't look like everyone else…. play your music, however that manifests itself… contribute your talents and passions to the community… don't give up or duck out. You are wanted. You are needed. You are alive! Live! 

Mia chose to allow her mind to dwell on the beauties in life rather than solely on her losses. That's a powerful message people need to hear, especially in light of the recent tragedies of our beloved actors and actresses who have taken their own lives. 

If I Stay's target audience is adolescent girls. But the message in the story is for us all. Invite someone to watch the film with you who need to hear its message. 
Read another popular post: Don't Ever Apologize For Loving Someone – Not Ever!

- - -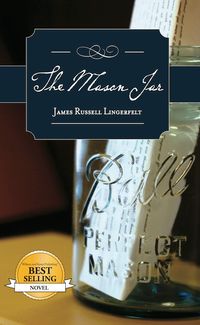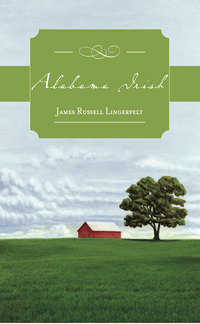 Did you like this article? Buy The Mason Jar, a coming of age love story from the male perspective by James Russell Lingerfelt. The novel helps readers find healing after severed relationships.

Alabama Irish, the sequel to The Mason Jar, is now available. Buy it now! This coming of age love story teaches readers the necessity of honesty and openness in the pursuit of loving, long-lasting relationships.

Follow James Russell Lingerfelt on Facebook, Pinterest, YouTube, Instagram, Google+, Twitter or subscribe to his email list for updates.