The Mason Jar Film – Update #1
 by James Russell Lingerfelt
---
This past December, I was flown to Beverly Hills; an all expenses paid trip for table talks on
The Mason Jar
movie.
Here's the quick story. At age 26, I began the first draft of my first novel, an epic, romance, tragedy titled,
The Mason Jar
. I was turned down by eight literary agents, so I self-published
The Mason Jar
five years later.
When a publishing house buys a novel, they turn it over to their in-house professional development, copy-editing, and proofreading team. This usually consists of four to five people. To hire a team like that as freelancers would cost thousands, which I didn't have.
A publishing house will also drop about $200,000 in marketing, which I didn't have. I hired a graduate in English Literature to proofread my manuscript for me. And when I released it, I just told my friends about it on Facebook.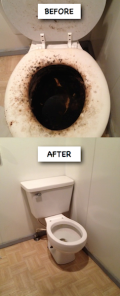 From there,
The Mason Jar
sold word of mouth. I had no idea
The Mason Jar
would perform as it has. I was just a guy from Alabama who wanted to write a novel. I've wanted to write since I was a kid.
HarperCollins
and
Amazon
made offers to buy
The Mason Jar
, but I said no because they wanted to keep the film rights or their advance wasn't large enough.
I received a lot of love and hate letters for
The Mason Jar
(readers either passionately loved or vehemently hated the novel), which I attribute to the novel's exploration of forgiveness and love despite any conditions. Given the vast response, I believed there might be enough passion in that story to write a screenplay.
I had worked as an extra on some television shows and feature films, and I remembered how much I loved life on set. So given that I wasn't happy as a professor, I resigned and took an internship in film producing in Nashville. I worked at the bottom of the totem pole, fetching coffee for executives, cleaning office and set bathrooms, and I once drove to Wal-Mart at 2am to buy doggie treats for a dog actor. I often worked 18-20 hour days on the sets, and one of my first duties on my first feature film was cleaning this toilet.
Meanwhile, I read seven screenwriting books recommended to me by directors. A screenplay: Write out the scenes that focus only on conflict and action. Introduce us to the characters, have a Save the Cat scene (where the hero does something nice) so we will like our main character, write an Inciting Incident (Indiana Jones receives word a mummy is missing from the museum in Cairo. What will he do?)
That gets the plot going. Implement your climax and your resolution. First Act is 25% of your film. Second Act is 50%. Third Act is 25%. All drama and conflict are their heaviest in Act 3. Use that same formula for all three acts. Like three mini movies. Then use that same formula again in every single scene, as if each scene is a mini movie. In an oversimplified nutshell, there's your film.
1 page = a minute of screen time. A 120 page script is a two hour movie. Got it?
"Got it. Wait!" I protest. "That means I can't make the screenplay the same as the book. It doesn't work."
"That's why movies are different than the books which inspired them," says the great screenwriters.
"So after you set up and write all the scenes, and it flows well, then go through and add the dialogue to propel the scenes forward. That's the only purpose of dialogue. NEVER EVER write the dialogue first or as the point of the scene. You'll kill the scene. That kills the movie."
"This is unexpected and frustrating," I mutter.
"Writing a movie isn't easy," they reply.
"So though
The Mason Jar
novel is a tragedy, the movie should have a happy ending."
"Those are the best," they respond.
"I can do that," I say. The Mason Jar movie will have a happy ending.
May 2012: I began the first draft of
The Mason Jar
screenplay. One year and four drafts later, I sent the 90 page screenplay to scriptologist Will Akers at Vanderbilt for review. He tore it apart. Ripped it to shreds. He sent me over 80 pages of notes. Mr. Akers wrote a book titled
Your Screenplay Sucks
. After his review I realized my screenplay sucked. I walked away hanging my head. But I went to work on it again.
Note: Deborah Moggach, the screenwriter for
Pride & Prejudice
(2005), wrote 11 drafts before the director and producers were satisfied. She's near retirement age. In her youth she won a doctorate in Literature from the University of Bristol, wrote 17 novels and served as an editor for the Oxford Univ. Press.
In High School Literature, I made a C. James Russell Lingerfelt, what have you gotten yourself into?
January 2013: I took a job as an Associate Producer on a film in Mobile, Alabama to gain more experience, earn some cash to cover living expenses and invest more into my screenplay.
September 2013: While in Mobile, I wrote more and sent the 8th draft to James Breckenridge, a scriptologist in New York. He ripped it to shreds, too… but not as bad. I only received 30 to 40 pages of notes. Great! High-five! Criticisms cut in half. I rewrote and rewrote and rewrote.
A producer in Beverly Hills named Matt caught wind that a love story written from a man's perspective was floating around. He wanted to read my novel, so I sent it to him. Matt passed it around to his team and investors.
December 2013: Matt flew me out to stay with him and his team for a week. They even paid for my rental car. One was an executive producer of the movie
Gladiator
. "Do you want a hotel?" they asked.
"No. I'd rather stay with families or friends of the producers. I don't want to be alone in a lonely hotel room."
I stayed with Matt. They tried to pay for my meals. I said no after I learned they were paying out of their own pockets. They arranged meetings with screenwriters and entertainment lawyers, I joined them for a wedding in Santa Monica, a party in a private club in West Hollywood and I met with the manager of Kellan Lutz from
Twilight
. They were all good people. I didn't expect them to read the recent draft of my screenplay, but they asked to see it.
I warned them it was only a draft. They wanted to read it anyway. "It's one of the best first drafts I've read," Matt said after finishing it. "But it needs more work."
"Yes, I know. I said that," I answered, hanging my head again. "That's why I didn't want you guys to read it yet. Because it needs more work. It's just a draft."
"But the nuts and bolts are there!" he piped up. "When you're satisfied with it, we'll have our man at Universal Pictures read it. And then our script reader, a former reader from Universal, she'll read it." We negotiated producer credits. In the end, I'm supposed to own 25% of the film and remain as a creative producer. I'll help decide who the actors and actresses will be, who will direct it, where the film will be shot, etc. Screenwriters are fortunate if they receive 5% of the profits. So this is a great position for me.
January 2014: When I came to a place where I knew I could do nothing more to the screenplay, I sent my 10th draft to a famous scriptologist in Los Angeles named Mike Cheda. He wrote back with only 3 pages of notes.
So we're still working on the script, but I promised Matt I would turn in a final draft in November 2014.
We're making progress! Will
The Mason Jar
get made? Yes. Even if it takes me years to make it happen. First, I have to get this script finished.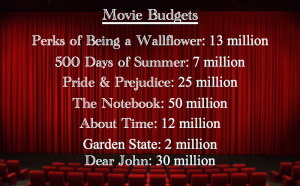 I can settle for a $3 million budget and probably see the movie made next year in Alabama (offers have already been made). But I don't want to settle. Why? If I wait patiently, and we execute this screenplay, and the producers green-light it, we can have
The Mason Jar
made on at least a $10 million budget. I'm willing to wait years for a $10 million budget rather than $3 million.
How can you help? I need your prayers or meditations or positive energy, whatever it is you believe in. Follow my journey by joining my email list or me at
Facebook, Pinterest, YouTube, Google+
or
Twitter
. Then tell your romantic-film-loving friends about it. Share this article with them. We'll need to build a following of romantic film lovers. I mean romantic film lovers!
Why do we need followers? Lots have changed in traditional methods of film making and marketing. Books have been written about this in Hollywood. Funding for films now only comes when investors and executive producers know people are already interested. Lots of followers on the social networks. That's why so many best-selling novels are turned into films.
My gratitude: Thank you for your support and encouragement and for following me on my blog and social networks. For those of you who showered me with love letters due to my writings, thank you. To those who wrote hate: What are you doing reading this?! You hate my writings! Go read something else!
PS: My second romance novel,
Alabama Irish
, a sequel to
The Mason Jar
, will be released in 2015. I wish I could meet each of you and shake your hand. Maybe we will one day!
All the best.
Your brother in humanity,
James Russell Lingerfelt
Read another popular post: Don't Ever Apologize For Loving Someone – Not Ever!

---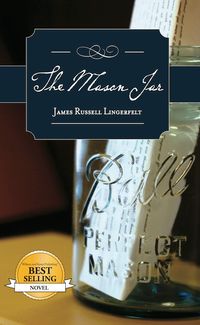 Did you like this article? Make sure to check out The Mason Jar, a coming of age love story from the male perspective by James Russell Lingerfelt. The novel helps readers find healing after severed relationships.

The Mason Jar movie is scheduled for pre-production in 2015 and will be directed in the same dramatic and romantic tones as The Notebook (2004) and Pride & Prejudice (2005). Follow him on Facebook, Pinterest, YouTube, Google+  or Twitter or subscribe to his email list for updates.