"About Time" Movie Review: 5 Reasons You Should Watch It! by James Russell Lingerfelt

---

Warning! Spoilers!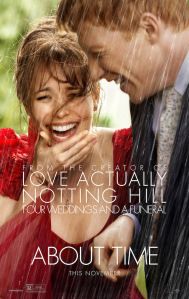 The writing is wonderful. The casting and acting is spot on. But what else could we expect from Writer/Director Richard Curtis? He brought us Notting Hill and Love Actually.

Mr. Curtis breaks rules screenwriting coaches swear by. On top of that, his twists are explosions and just when you know what will happen next…it doesn't. I found myself delighted throughout the journey of the film, gratefully surprised at every junction and reveal.

Tim (Domhnall Gleeson), who has just turned 21, is guided by Dad (Bill Nighy) to dwell on the beauties of life. Dad is a father and former professor who retired at age 50 to spend time with his family on the English countryside.

We fall in love with Tim immediately because he reminds us of our reserved, unsure, inner child, when he pokes fun at himself about his dreams and insecurities.

Dad and Tim play table tennis everyday, which Tim wins. Dad, Tim, Mom (the glue of the family) and his adolescent sister (a wallflower) gather at the beach in their backyard everyday for tea.

Dad pulls Tim aside during his 21st birthday to inform him men in their family can travel through time. Just enter a dark place (closet, room, etc), close your eyes, think of where you would like to go (you can only travel within your own lifetime), squeeze your fists, and you can return to correct any wrong.

Mr. Curtis spends no time explaining the magic of this form of time travel because it's simply the medium to tell the love story.

Dad says winning money and never working screws people up. So Tim pursues romantic love. First, he tries to win over his first crush. And we don't blame him. "Charlotte" (Margot Robbie) is dynamite. But Tim learns quickly,


1. "You can't make someone love you."

So, Tim accepts a job in London and after six months, he meets "Mary" (Rachel McAdams) in an opaque restaurant (dining in the dark and having conversations with people you can't see). When Mary is revealed as a cute, young, nerdy librarian type, she stumbles in her shoes and pokes fun of her appearance. But she and Tim are smitten.

A message Mr. Curtis may not have intended: Before choosing who to date, close your eyes.

So the two fall in love, and during the middle of the film, Tim bumps into Charlotte at the theater. And she invites Tim to her hotel.

Now since we believe this movie is a romance, Tim will enter the room, sleep with Charlotte, ruin things with Mary, Tim will try to fix this by traveling through time, realize there's a glitch or hiccup Dad didn't mention, and now will spend the rest of the film proving his love and devotion to Mary, learn some valuable lessons about himself, and win her in the end.

But Mr. Curtis turns this on its head, twice. First, Tim leaves Charlotte at her door and zips home. Second, Tim drags Mary out of bed and proposes to her in the most untimely and unromantic fashion. In other words, there is no "Dark Night of the Soul" moment for Tim. Very uncharacteristic of romances.

When Mary meets Tim's parents, he warns her not to accept an invitation to tea, but she does of course, and tea turns into an all day event. Dad, through time travel, has learned...


2. Quality and quantity time with the people you love are the most cherished moments in life.

Instead of Tim's mom asking Mary what she does for a living, Mom asks Mary to share her faults. These quirks and what we consider faults are the fun stuff. They remind us that we're human, completely different, yet, because of that, entirely the same. We fall in love with what it means to be human all over again.

At Tim and Mary's wedding, a rainstorm destroys the event, but the family, being led by Dad, has by habit learned to dwell on beauties.

Tim narrates, "Married and pregnant, and so begins lots and lots of types of days. Worrying about the future is like trying to solve an algebra problem by chewing bubble gum."


3. "The real troubles in life will always be the things that never crossed your worried mind."

Tim and Mary give birth to a blonde haired girl. As we think something dramatic will happen between Tim and Mary, it's Tim's sister who experiences the Dark Night. She fights with her boyfriend, drives away drunk, and a horrible car accident lands her in the hospital.

So Tim travels back in time to save her. However, he returns home to a different baby! Dad informs Tim that if he changes anything before one of his children is born, a different child could be awaiting him given the shifts in his hormones.

Therefore, Tim allows his sister to have the wreck, thus the family has an intervention. Tim says to her, "We have to make sure nothing like this ever happens again."


4. Sometimes, terrible things must happen in order for life to change for the better.

I won't tell you what happens in Act 3 because I can't bear to spoil it for you. But I sobbed like a child right there in my cinema seat. Not because Act 3 is sad or joyful, but because it's redemptive.

I cried because I got it. I get it, Mr. Curtis. This wasn't a romance. This is an epic about a father's love for his son, watching his son turn into a man, with all the lessons on love that come with it. And if you want to call that a romance, I cannot disagree.

Tim ends the narration explaining a final lesson Dad had not yet learned. Not only has Dad raised Tim into a man, but Tim has grown further than Dad. And in this, Dad has done his job, well. Tim says...


5. "The truth is, now I don't travel back at all, not even for the day. I just try to live everyday as if I've deliberately come back to this one day. To enjoy it. As if it was the full final day. Of my extraordinary, ordinary life."

The actors and actresses did a fantastic job. But the standouts in this film are Bill Nighy (Dad), where he reminds you of your favorite dad, uncle, or grandfather. Domhnall Gleeson (Tim), who reminds you of yourself or kid brother.

And Rachel McAdams (Mary) who executes her role as a cute, winsome, nerd. But let's be honest. Should we expect anything less from Rachel McAdams as an actress? Didn't you see The Notebook? When Ally smacks Noah and kicks his truck door during the break-up scene? Talk about ripping your heart out.

Here's evidence of fantastic acting, writing, and directing. When the film was finished, I missed the characters. I wish I had known them, I wish I was a relative in the story who could have experienced each moment of their journey with them.

You can thank the entire cast and crew for experiences like that but only because of Mr. Curtis.

And so I would like to publicly say, "Mr. Curtis, a standing ovation would not do you and your team justice. Because that's too easy. I paid $5.50 to watch the Saturday matinee. If I had known the depths and wonderful experience I would gain from watching this film, I would have gladly paid $500.50.

"I read somewhere, Mr. Curtis, that you don't want to direct movies anymore. But please don't stop writing. I'll be putting this movie on the same shelf as Field of Dreams, It's a Wonderful Life, and Life is Beautiful."

Read another popular post: Don't Ever Apologize For Loving Someone – Not Ever!
---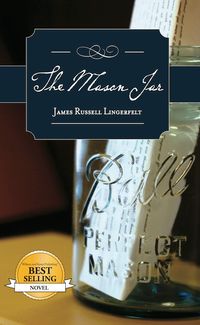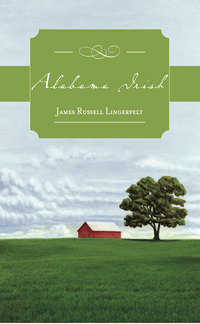 Did you like this article? Buy The Mason Jar, a coming of age love story from the male perspective by James Russell Lingerfelt. The novel helps readers find healing after severed relationships.

Alabama Irish, the sequel to The Mason Jar, is now available. Buy it now! This coming of age love story teaches readers the necessity of honesty and openness in the pursuit of loving, long-lasting relationships.

Follow him on Facebook, Pinterest, YouTube, Google+, Instagram, or Twitter or subscribe to his email list for updates.